The European Commission has formulated the official version (EU) 2019/2015 of the new regulations on energy efficiency labels for light sources on March 11, 2019, which will be officially released on December 5, 2019. It will be enforced on September 1, 2021 and will abolish the original regulations (EU) 874/2012, implementing the Energy Efficiency Labeling Directive (EU) 2017/1369. This regulation specifies the energy efficiency level of the light source, label use, product database and information requirements.
Energy efficiency rating (calculation formula)
For the energy efficiency label, the energy efficiency rating must first be determined. This is the same as the old regulations. However, the calculation of the energy efficiency level was changed from the EEI index to ƞTM (lm / W), which is more intuitive. The old regulations used the energy efficiency index in 1194 to determine the energy efficiency rating. The new regulation adopts the concept of total primary energy efficiency, referring to the following formula:
ƞTM = (Φuse / Pon) X FTM unit:(lm/W)
among them:
ƞTM:Total main electric energy efficiency (lm / W), equivalent to light efficiency, difference: use effective luminous flux to calculate and increase the applicable coefficient.
Φuse:Effective luminous flux(lm)
Pon: Effective luminous flux(W)
FTM: Applicable coefficient
The EU has greatly improved the efficiency requirements of lighting products. The previous product reached 85lm / W ≤ƞTM ≥110lm / W, basically can enter A, A +, but now, it can only reach F level.
LISUN LPCE-2 high precision sepctroradiometer and integrating sphere system and LPCE-3 spectroradiometer and integrating sphere compact system can measure EEI and ƞTM according to EU directive.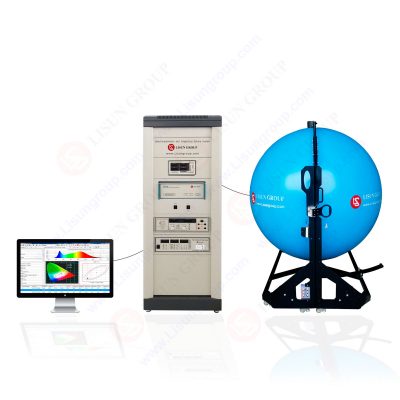 Lisun Instruments Limited was found by LISUN GROUP in 2003. LISUN quality system has been strictly certified by ISO9001:2015. As a CIE Membership, LISUN products are designed based on CIE, IEC and other international or national standards. All products passed CE certificate and authenticated by the third party lab.
Our main products are Goniophotometer, Surge Generator, EMC Test Systems, ESD Simulator, EMI Test Receiver, Electrical Safety Tester, Integrating Sphere, Temperature Chamber, Salt Spray Test, Environmental Test Chamber, LED Test Instruments, CFL Test Instruments, Spectroradiometer, Waterproof Test Equipment, Plug and Switch Testing, AC and DC Power Supply.
Please feel free to contact us if you need any support.
Tech Dep: [email protected], Cell/WhatsApp: +8615317907381
Sales Dep: [email protected], Cell/WhatsApp: +8618917996096
Tags:
LPCE-2(LMS-9000)
,
LPCE-3