Haze Meter – Turbidity Meter HM-100 conforms to both ASTM and ISO international standards ASTM D 1003, ISO 13468, ISO 14782, JIS K 7361 and JIS K 7136. It already includes a CNAS Calibrate Certificate.  It is no need to do warm-up, after instrument is calibrated, it can be used. And measurement time is only 1.5 seconds.
Specifications:
• Three kinds of illuminants A,C and D65 for haze and total transmittance measurement.
• 21mm test aperture.
• Open measurement area, no limit on sample size.
• It can realize both horizontal and vertical measurement to measure different kinds of materials such as sheets, film, liquid, etc.
• It adopts LED light source whose lifetime can reach 10 years.
Model

HM-100

Character

ASTMD1003/D1044 and ISO13468/ISO14782 standard for haze measurement and light transmittance measurement.

Open measurement area and samples can be tested vertically and horizontally. Application: glass, plastic, film, display screen, packaging and other industries.

Illuminants

D65,A,C

Standards

ASTM D1003/D1044, ISO13468/ISO14782, GB/T 2410,JJF 1303-2011, CIE 15.2, GB/T 3978, ASTM E308, JIS K7105, JIS K7361, JIS K 7136

Test Parameter

ASTM and ISO (HAZE),Transmittance (T)

Test Aperture

21mm

Instrument Screen

5 inches color LCD screen

Haze Repeatability

Φ21mm aperture, Standard Deviation: within 0.1(when a haze standard with value 40 is measured 30 times at 5-second interval after calibration)

Transmittance Repeatability

≤0.1 unit

Geometry

Transmittance 0/D (0 degree illumination, diffused receiving)

Integrating Sphere Size

Φ154mm

Light Source

400~700nm full spectrum LED light source

Test Range

0-100%

Haze Resolution

0.01 unit

Transmittance Resolution

0.01 unit

Sample Size

Open space, no size limit

Data Storage

20,000 pcs of samples

Interface

USB

Power Supply

DC12V (110-240V)

Working Temperature

+10 – 40 °C (+50 – 104 °F)

Storage Temperture

0 – 50 °C (+32 – 122 °F)

Size

L * W * H: 310mm*215mm*540mm
Applications:
Plastic sheet, film, glass, screen, etc.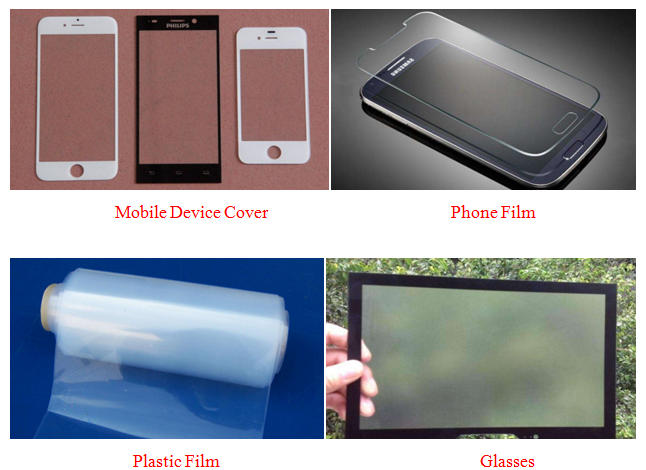 Tags:HM-100