This customer is a relatively large laboratory in Peru, and has purchased a set of LPCE-2 High Precision Spectroradiometer Integrating Sphere System from LISUN recently. They had purchased some other equipment from LISUN before, and are very satisfied with our equipment. So they are willing to place this order from LISUN again this time. 
As normal, LISUN engineer visit the customer company to do the installation and training this time. The customer are very satisfaction that we can provide on-site installation and training services. Our engineer is young, professional and have affinity. His service is highly recognized by customer. Looking forward to more cooperations in the near future.
Below is photo of the installation and training: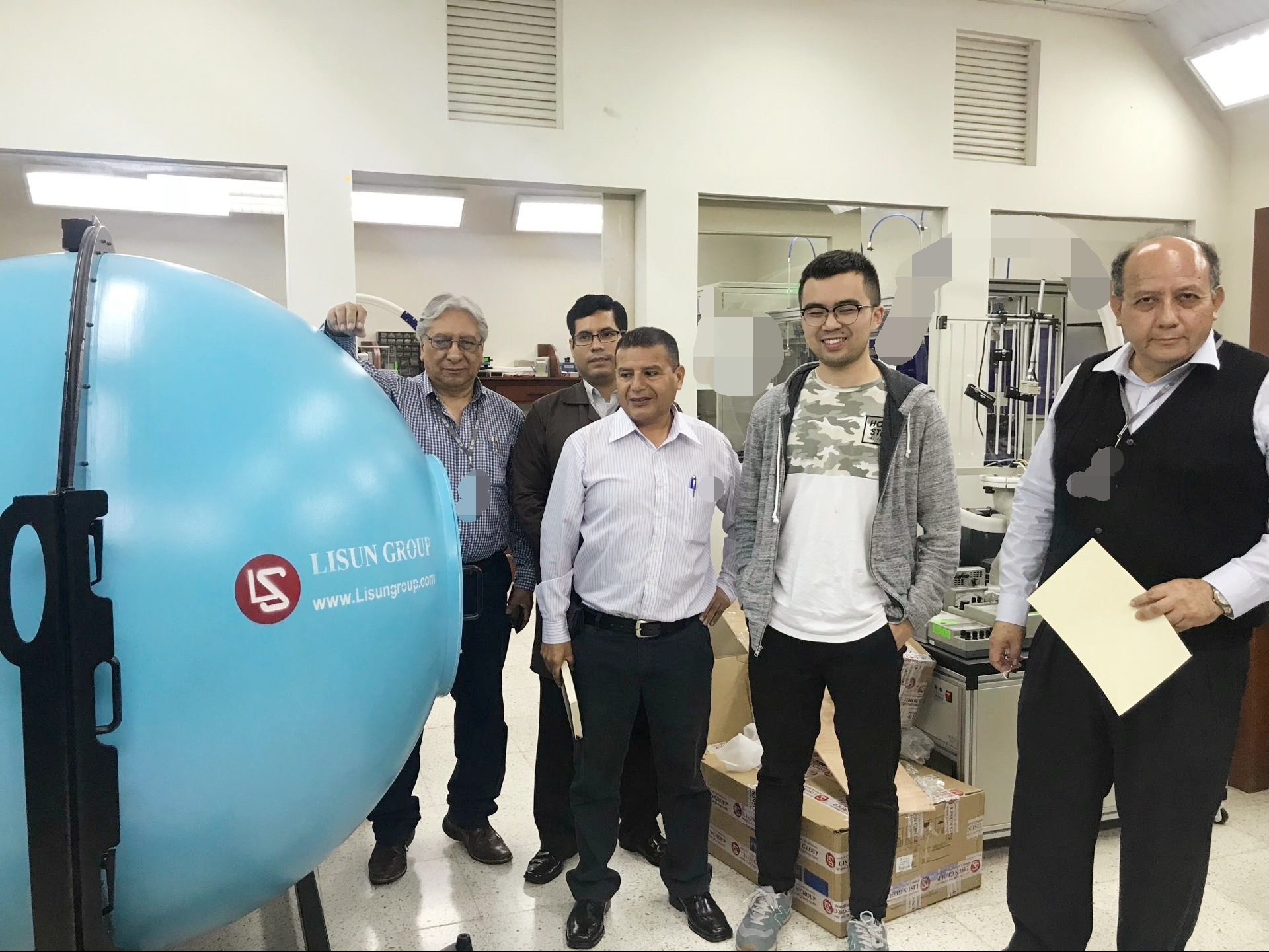 Lisun Instruments Limited was found by LISUN GROUP in 2003. LISUN quality system has been strictly certified by ISO9001:2015. As a CIE Membership, LISUN products are designed based on CIE, IEC and other international or national standards. All products passed CE certificate and authenticated by the third party lab.
Our main products are Goniophotometer, Surge Generator, EMC Test Systems, ESD Simulator, EMI Test Receiver, Electrical Safety Tester, Integrating Sphere, Temperature Chamber, Salt Spray Test, Environmental Test Chamber, LED Test Instruments, CFL Test Instruments, Spectroradiometer, Waterproof Test Equipment, Plug and Switch Testing, AC and DC Power Supply.
Please feel free to contact us if you need any support.
Tech Dep: [email protected], Cell/WhatsApp:+8615317907381
Sales Dep: [email protected], Cell/WhatsApp:+8618917996096
Tags:
LPCE-2(LMS-9000)