Mask standard:
N95 is produced according to American standards;
FFP2 is according to European standard EN149;
KN95 is the Chinese standard GB2626-2006 / 2019;
All masks are qualified as long as they bear the N95, FFP2, KN95 remark.
The protection level is expressed by the following formula, which is easier to understand:
FFP3>FFP2=N95=KN95>KN90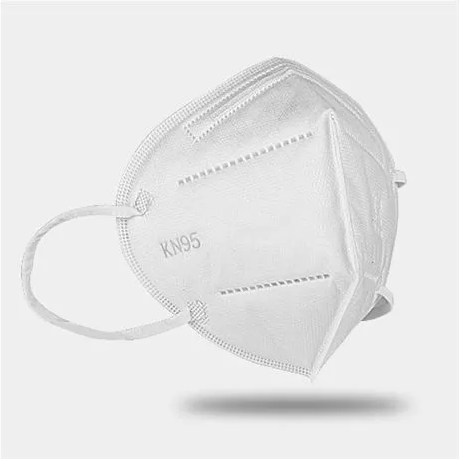 In addition, medical surgical masks must be produced in accordance with the medical standard YY0469-2011. But if the company set their own standard and it can meet or exceed the requirements of YY0469, it can also be printed on the mask packaging(Therefore, it is not must to have YY0469 to be qualified, and it should be recognized by the name of the mask and the content of the enterprise logo.)
Surgical masks are mainly used for invasive operations such as surgery and tube placement in hospitals, the key monitoring departments of sensory control also generally require the use of such masks.
YY0469 has requirements for bacterial filtration performance for surgical masks. Generally, the filtration efficiency of non-oily particles should reach more than 30%, and the filtration efficiency of bacteria must reach more than 95% ( Pls. note that this is not the meaning of N95, and should not be confused with medical protective masks.) In addition, medical surgical masks also have requirements for the permeability of synthetic blood (which can be simply understood as anti-permeability). So when the factory produced, the mask is generally divided into three layers: the inner water absorption layer, the middle filter layer, and the outer waterproof layer. Each layer has a special role.
Filtration rate: BFE, PFE, VFE
In addition to check whether it is a medical mask, you should also check BFE, or PFE, VFE, which represent the filtration rate.
BFE(Bacterial Filtration Efficiency)Refers to bacterial filtration rate.
PFE (Particle Filtration Efficiency) means the particle filtration rate.
VFE (Virus Filtration Efficiency) is the virus filtering rate.
PFE: Influenza virus monomer (droplet), SARS virus, tuberculosis virus.
VFE: Influenza virus droplets (cough, sneeze).
BFE: Pollen, virus droplets, bacteria, etc.
1.WKS-2101 Mask Gas Exchange Differential Pressure Tester
Mask Gas Exchange Differential Pressure Tester is according to the standard of YY0469-2011, "Technical Requirements for Medical Surgical Masks". The test principle is to use a differential pressure sensor to detect the pressure difference between the internal pressure and external pressure of the placed mask. It is equipped with a special tooling device to achieve the test sealing of the product. It is mainly used for measuring the gas exchange pressure difference of medical surgical masks / mask fabrics, and can also be used to measure the gas exchange pressure difference of other textile materials. It is suitable for measuring the gas exchange pressure difference of medical surgical masks, and can also be used to measure the gas exchange pressure difference of other textile materials.
1.1.Applicable standards:
YY0469-2011, "Medical Surgical Mask"
YY0969-2013, "Disposable Medical Mask"
EN14683:2014 "Medical face masks -Requirements and test methods"
1.2.Equipment features:
Aspirated gas source is used as the power source of the instrument, which is not limited by the space of the test site;
Equipped with high-precision differential pressure sensor, digital display the differential pressure on both sides of the sample;
Equipped with special sample holder, easy to operate;
Built-in high-definition touch display;
Equipped with high-precision gas flow control, real-time digital display of flow, stable air flow control and manual seeting.
Test time can be adjusted arbitrarily according to test requirements;
1.3.Technical index:
Air source: suction type
Air flow: 8L / min;
Sealing method: end seal;
Sample breathable caliber: Ф25mm;
Differential pressure sensor range: 0 ~ 500pa;
Display mode: digital display of pressure difference;
Power supply: 220V, 50Hz
2.WKS-1200 Mask Resistance Tester
The WKS-1200 Mask Resistance Tester meets the YY0469-2011 "Technical Requirements for Medical Surgical Masks" standard. When setting different flow of air flow through a mask of a certain area, the pressure at both ends of the mask is detected to detect the respiratory resistance of the mask, which is suitable for medical device inspection department, medical surgical mask production department and related research departments.
2.1.Applicable standards:
YY0469-2011 "Technical Requirements for Medical Surgical Masks"
2.2.Technical characteristics:
Press-type mask pressing self-locking device, easy to operate and stable
Electronic flow meter with high flow control accuracy;
Automatic constant current control, automatic judgment of qualified samples;
Low noise, long life brushless flow pump;
5 inch English color touch screen display.
Main Parameter

Parameter Range

Resolution Radio

Measurement Accuracy

Flow Range

6-10L/min

0.1L/min

±2.5%

Differential Pressure Measurement

10-200Pa

0.1Pa

±1%

Mask test caliber

             Φ25mm

Power Adapter

AC 220V 50/60Hz

Overall size

L270*W200*H320(mm)

Product Weight

            About 5KGS
3.WKS-3102 Mask ventilation resistance and pressure differential tester:
Mask ventilation resistance and pressure differential tester is used to measure the inhalation and exhalation resistance of mask under specified conditions. Applicable to mask manufacturers, labor protection equipment inspection agencies to carry out related testing and inspection of mask products, mask breath resistance tester, breathing valve air tightness tester, breath resistance machine for measuring respirator and mask protection products in Inspiratory resistance and expiratory resistance under specified conditions.
3.1.Applicable standards:
Compatible with labor protection masks and daily protective masks standards.
GB 19083-2010 Technical requirements for medical protective masks
YY 0469-2011 Medical surgical mask
GB2626-2006 Respiratory protective equipment, Self-suction filtering anti-particulate respirator
GB/T 32610-2016 Technical specifications of daily protective masks
3.2.Performance characteristics:
a. 7-inch color touch screen, easy to operate;
b. The instrument consists of a regulated flow system, a standard human head model, inspiratory and expiratory piping systems, and respiratory resistance measurement system, etc.
c. High-precision flow sensor, without force compensation, to ensure the accuracy of test results.
d. The flow sensor has high zero-point stability, with full-range high stability and excellent repeatability.
e. The Micromanometer sensor adopts two-wire system, with high precision and good stability; it adopts explosion-proof design and is safe and reliable.
f. Micromanometer sensor range, Continuously adjustable external zero point, Adjustable damping, No mechanical moving parts, Less maintenance work.
g. The whole instrument adopts special air path conversion elements, which ensures the exhalation and inhalation two-pipe system conversion is fast and convenient.
h. The device is equipped with a micro printer, which can print the test results in time.
i. The data is stored in the U disk, which is convenient for data output and transmission.
| | |
| --- | --- |
| Item | index |
| Flowmeter range | 0 L/min~100L/min |
| Accuracy | ±2% |
| Host power | 220VAC 50Hz |
| Net weight | 15KG |
4.WKS-1208 Mask Flame Resistance Tester
It is suitable for the measurement of the flame retardant performance of medical masks and all protective masks, and has also become a tester for the flame retardant performance of medical masks. It can be used by pharmaceutical inspection departments, safety inspection departments and scientific research center. The time for the mask or other samples to pass through the fire source is specified by the standard. The movement speed of the mask is controlled to ensure the action time of the fire source. The mask is tested with a standard energy heat source to observe the burning behavior of the mask. The energy of the fire source is ensured by measuring the height and temperature of the flame. The combustion behavior of the sample is measured by the flame and flameless combustion of the sample.
4.1.Applicable standards:
GB 19083-2010 Technical requirements for medical protective masks
YY 0469-2011 Medical surgical mask
4.2.Main Parameter
a. The linear motion speed of the tip of the fire model nose: (60±5)mm/s.
b. Flame height: can be adjusted(Adjusted to 40 ± mm before delivery)
c. Diameter of Flame temperature measurement probe:5mm
d. The height of the flame from the top of the burner: (20±2)mm, and the temperature is(800±50)℃.
e. The distance between the top of the burner and the lowest point of the mask: (20±2)mm
f. Burner height adjustment range: 30mm
g. Metal mold wall: Thickness 2 ~ 3mm, flame resistance and flame resistance
h. Afterburning time and smoldering time timer: 0 ~99S, accuracy: ± 0.1S
i. Gas: A tank of propane gas
j. Dimensions: 600×720×600mm
k. Weight: About 30KG
l. Power: AC 220V 50Hz 50W
5.WKS-8010 Medical Mask Synthetic Blood Penetration Tester
WKS-8010 Mask Synthetic Blood Penetration Tester is mainly used for testing the filtration efficiency of particulates in medical protective masks, medical surgical masks and ordinary medical masks. The protective clothing material is tested with synthetic blood under continuously applied pressure, and the penetration of synthetic blood on the material is visually checked. Applicable to medical device inspection centers, safety protection inspection centers, labor protection inspection centers, drug inspection centers, disease prevention and control centers, textile testing centers, hospitals, masks and respirator manufacturers. The mask synthetic blood penetration tester is equipped with a fixed target plate, which can block the high-pressure part of the sprayed liquid flow, and only let the steady-state flow part be sprayed on the sample, and it increases the accuracy and speed of the liquid sprayed on the sample Repeatability.
5.1.Applicable standards:
a. GB 19083-2010 Technical requirements for medical protective masks, 5.5 Synthetic blood penetration barrier properties
b. YY / T 0691-2008 Protective equipment for infectious pathogens, Test method for anti-synthetic blood penetration of medical mask(Fixed volume, horizontal injection)
c. ASTM F1862-07 Standard Test Method for Resistance of Medical Face Masks to Penetration by Synthetic Blood (Horizontal Projection of Fixed Volume at a Know Velocity)
d. 7-inch touch screen display, easy to operate.
e. The protruding design of the fixing device can simulate the real use state of the mask
f. Leaving the test target area without damaging the sample, and distribute the synthetic blood in the target area of the sample
g. Specially-customized constant-pressure injection device, which can inject a certain volume of synthetic blood in a controlled time.
h. Can fully simulate the average blood pressure of the human body 10.6kPa, 16kPa, 21.3kPa corresponding to the injection speed for testing
i. The sample table is made of imported special aluminum profile, which is light in material and smooth in surface, rustless.
j. The device comes with USB storage function, which can store up to 100,000 data.
| | |
| --- | --- |
| Item | Technical data |
| Pressure range | 0~0.04MPa |
| Measurement Accuracy | ±1kPa |
| Spray distance | 300mm~305mm can adjustable |
| Jet diameter | 0.84mm |
| Sample size | 75mm×75mm |
| Pressure area | 28.26Cm2 |
| Jet Speed | 450cm/s,550cm/s,635cm/s |
| Power Supply | 220VAC 50Hz |
| Net weight | 30KG |
6.WKS-12A Mask Surface Moisture Resistance Tester
The mask surface moisture resistance tester is used to test the moisture resistance of the mask. The sample is installed on the snap ring and placed at a 45-degree angle to the horizontal during it working. And the center of the sample is located at the specified distance below the nozzle. Spray the sample with a specified volume of distilled or deionized water. By comparing the appearance of the sample with the evaluation standard and the picture, the water level can be determined.
6.1.Application
It is used for various finishing with or without water resistance or water resistance, testing of the moisture resistance (wetting level) of the fabric surface.
6.2.Applicable standards:
Glass funnel: Ф150×150(Capacity 500mL)
Sample placement angle: 45 ° from horizontal
Nozzle to sample center distance: 150mm
Sample holder diameter: Ф150mm
Water tray size: 500×400×30mm
Dimensions: 500×400×500mm
Weight:5KG
7.WKS-1006 Mask Particulate Filtering Efficiency
WKS-1006 mask particle filtration efficiency and airflow resistance tester can be used to detect the filtration efficiency and resistance of masks, filter materials and other particulate matter. Mainly used in Medical Device Inspection Center, Safety Protection Inspection Center, Drug Inspection Center, Disease Prevention and Control Center, Textile Inspection Center, Hospital, Mask Research and Development and Manufacturers, etc. Mask particle filtration efficiency and airflow resistance tester can accurately measure the mask filtration efficiency, and complete the airflow resistance test, to achieve a comprehensive test of mask filtration efficiency and airflow resistance.
7.1.Applicable standards:
a. GB / T 32610-2016 Technical Specifications of Daily Protective Masks
b. GB 2626-2006 Respiratory protective equipment-Self-priming filter type anti-particulate respirator
c. GB 19082-2009 Technical requirements for medical disposable protective clothing
d. GB 19083-2010 Technical Requirements for Medical Protective Masks
e. TAJ 1001-2015 PM2.5 Protective Mask
f. YY 0469-2011 Medical Surgical Mask
7.2. Applicable standards:
Adopt color high-definition LCD touch screen, the content is more intuitive and easy to operate.
Equipped with special salt aerosol generator, can generate aerosol with specific particle size and concentration.
Equipped with multiple series of special fixtures, suitable for the detection of various masks.
Built-in high-life photometer module, cumulative sampling time, prompting cleaning of optical path.
Automatic control of aerosol generation, automatic calculation of trapping efficiency and mask airflow resistance, reducing human intervention.
Built-in high-precision electronic flowmeter and high-performance sampling pump to ensure flow stability.
Built-in compressor with automatic pneumatic clamping function
Comes with anti-static device
Automatic infrared anti-pinch protection function to protect personnel safety
No aerosol leakage, high level of personal protection.
Test data can be exported via U disk or printed by Bluetooth printer
Optional oily aerosol generator.
8.Mask Bacterial Filtration Efficiency (BFE) Tester
The main performance indicators of the WKS-1010 mask bacterial filtration efficiency (BFE) detector not only meet the requirements of the B.1.1.1 test instrument of Appendix B bacterial filtration efficiency (BFE) test method in "Technical Requirements for Medical Surgical Masks" YY0469-2011, It also meets the requirements of the American Society for Testing Materials ASTMF2100, ASTMF2101, and the European EN14683 standards, and it has been made innovative improvements on this basics. The simultaneous sampling method of dual gas channels is used to improve the accuracy of sampling and is suitable for the metrological verification department. , Scientific research institutes, mask manufacturing enterprises and other relevant departments on the performance test of mask bacterial filtration efficiency.
8.1.Applicable standards:
Q / 0212 ZRB003-2011 medical surgical mask bacterial filtration efficiency (BFE) Tester
8.2.Technical characteristics:
Negative pressure experiment system to ensure the safety of operators.
Negative pressure cabinet built-in peristaltic pump, A, B two-way six-stage Andersen.
The flow rate of the peristaltic pump can be set; the flow rate of the special microbial aerosol generator night spray can be set, the atomization effect is good; the embedded high-speed industrial microcomputer control.
10.4 inch industrial-grade high-brightness color touch display.
USB interface, support U disk data transfer.
The cabinet has built-in high-brightness lighting; built-in leakage protection switch to protect the safety of the operator; the inner body of the cabinet is formed of stainless steel, the outer layer is sprayed and cold-rolled, and the inner and outer layers are insulated and flame retardant; It is convenient for experimenters to observe and operate; detachable bracket, the height of the bracket is adjustable; dual-purpose casters for supporting and moving.
9.Mask Electronic Tensile Testing Machine
WKS-WL-5S computer servo system tensile testing machine is a new generation of electronic universal testing machine specially designed for colleges and scientific research institutes. The design of the main machine of the testing machine takes into the international advanced technology, beautiful appearance, convenient operation, stable and reliable performance, widely used in the construction and building materials, aerospace, machinery manufacturing, wire and cable, rubber and plastics, masks, textiles, home appliances and other industries for material inspection and analysis It is an ideal test equipment for scientific research institutions, colleges, industrial and mining enterprises, technical supervision, commodity inspection and arbitration and other departments.
This equipment adopts full digital speed control system and motor with high speed precision and stable performance as the drive system, full digital controller as the core of the control system, and control & data processing software with Windows as the operation interface to achieve the test force and peak test force , On-screen display of beam displacement, test deformation and test curve, all test operations can be completed automatically on the computer by mouse. Good humanized design makes the test operation easier. Combining the above technologies, the machine can achieve perfect closed-loop control of parameters such as test force and displacement, control modes such as constant stress and constant displacement, and can smoothly switch between various control modes. The machine meets the requirements of national standards. At the same time, it can perform tests and data processing according to GB, ISO, JIS, ASTM, DIN and various standards provided by users, and has good scalability.
9.1.Applicable standards:
ASTM , DIN , JIS ,BS , GB/T528-1998 /T529-1999, ect.
9.2.Main Specifications:
This machine can do curve categories:
Load V.S. Displacement, Load V.S. Time
Displacement V.S. time, stress V.S. strain, load V.S. two-point extension
a. Load cell: 5KN
b. Strength Resolution: 1/10000
c. Strength accuracy: ≤5%
d. Strength magnification: Stepless
e.Displacement resolution: 1/1000
f.Displacement accuracy: ≤1%
g.Metal extensometer resolution:1/1000
h.Metal extensometer accuracy: ≤5%
i.Accuracyof large deformation extensometer: ±1mm
j.Speed Range:0.01mm/min~500mm/min(The speed can be customized according to customer's requirement)
k.Test Space:600mm(Without holder, special test space can also be customized according to customer requirements)
l.Test Width:400mm(special test width can also be customized according to customer requirements)
m.Electric:220V 50HZ.
n.Power:About 1000W
o.Dimensions:About 400L×600W×1600 H(mm)
p.Weight:About 100KG
9.3.Main functions and features:
High-precision force sensor: 0~5KN. Strength accuracy is within ± 1%
Capacity segmentation: The continuously variable speed adopts high-precision 24 bits A / D sampling frequency 200Hz. The maximum resolution of the whole force is 1 / 1000,000
Power system: Servo motor+ Reducer+ Ball screw rod+ Linear Bearings+ High precision sensor.
The speed control system adopts frequency conversion speed control system and reduction motor, the performance is stable and reliable, and it has overcurrent, overvoltage, overload and other protection devices.
The transmission part adopts arc synchronous toothed belt, precision ball screw driver, stable transmission, low noise and high transmission efficiency.
Ensure the test concentricity, and eliminate the influence of irregular samples on the sensor.
Control system: The adjustment has the functions of fast coarse adjustment and slow fine adjustment. Automatically return to the origin after the test, automatic storage.
Data transmission way: RS232 transmission.
Display method: The test software is displayed on the touch screen.
Concise full-range first gear and precision full-range seven-speed power linear double correction system.
The luxurious test interface software can realize control modes such as fixed speed, positioning shift, fixed load (holding time can be set), fixed load increase rate, fixed stress increase rate, fixed strain increase rate, etc. requirement.
Test space: test width about 400 mm (standard specification)
600 mm walking space of the coupling board (without fixture) (standard specification).
Full displacement: Encoder 2500 P / R, 4 times higher accuracy. LINE DRIVE encoder is used to prevent interference. Displacement resolution 0.001mm. Small deformation: metal extensometer, resolution 0.001mm (optional)
Safety device: overload emergency stop device, up and down stroke limit device, leakage automatic power off system, automatic break point stop function.
9.4. Software feature:
Modular function of test standard: It provides users to set the required test standard settings, covering GB, ASTM, DIN, JIS, BS, etc. The standard test.
Sample data: Provide users to set all sample data, and enter the data once for permanent reuse. The formula can be modified by itself to improve the consistency of test data.
Double report editing: completely open user editing report for testers to choose their favorite report format (the test program adds built-in EXCEL report editing function to expand the structure of the previous single professional report).
Each length, power unit, and display digits are dynamically exchanged. The power units T, Kg, N, KN, g, lb, and the deformation units mm, cm, and inch.
The graph curve scale is automatically optimized (Auto Scale), so that the graph can be displayed at the best scale. And real-time graphics can be dynamically switched during the test. With load-displacement, load-time, displacement-time, stress-strain, load-2 point extension diagram, and multi-curve comparison.
Test results can be exported in EXCEL format.
After the test, it can be automatically and manually archived. the maximum strength, upper and lower yield strength, hysteresis loop method, stepwise approach method, non-proportional extension strength, tensile strength, compressive strength, and elongation strength at any point , Arbitrary point fixed load extension, elastic modulus, elongation, maximum, minimum, average, net energy, return energy, total energy, bending modulus, breakpoint displacement x% load, breakpoint load X% Displacement, etc. can be automatic calculated after finish the test. Data backup: Test data can be saved in any hard disk partition.
Random switching of multiple languages: simplified Chinese, traditional Chinese.
The software has the function of historical test data demonstration.
Lisun Instruments Limited was found by LISUN GROUP in 2003. LISUN quality system has been strictly certified by ISO9001:2015. As a CIE Membership, LISUN products are designed based on CIE, IEC and other international or national standards. All products passed CE certificate and authenticated by the third party lab.
Our main products are Goniophotometer, Surge Generator, EMC Test Systems, ESD Simulator, EMI Test Receiver, Electrical Safety Tester, Integrating Sphere, Temperature Chamber, Salt Spray Test, Environmental Test Chamber, LED Test Instruments, CFL Test Instruments, Spectroradiometer, Waterproof Test Equipment, Plug and Switch Testing, AC and DC Power Supply.
Please feel free to contact us if you need any support.
Tech Dep: [email protected], Cell/WhatsApp: +8615317907381
Sales Dep: [email protected], Cell/WhatsApp: +8618917996096
Tags:
WKS-1010