The recent installation and  training is  for a large local lighting company in Russia. The client has purchased a LPCE-3 CCD spectroradiometer integrating sphere compact system from LISUN. They manufacture many different types of lamps, so they ordered two integrating spheres. 2m bigger sphere is for big luminaires and 0.5m smaller sphere is for single LEDs and small lamps.
The customer is satisfied with our service and indicates that there will be other cooperation projects later. Here are some photos taken during the training: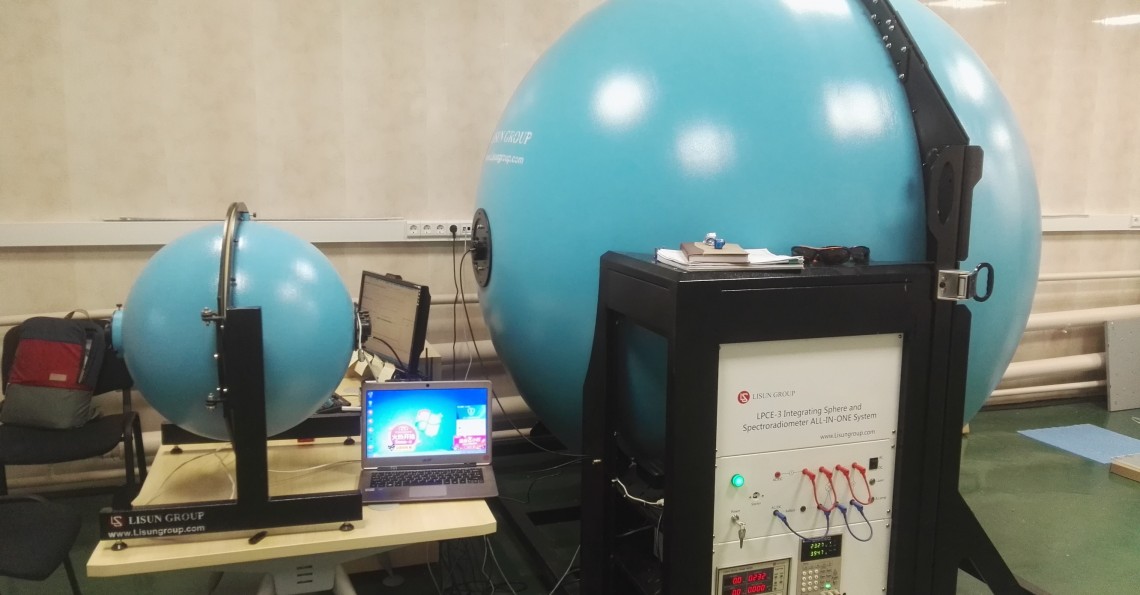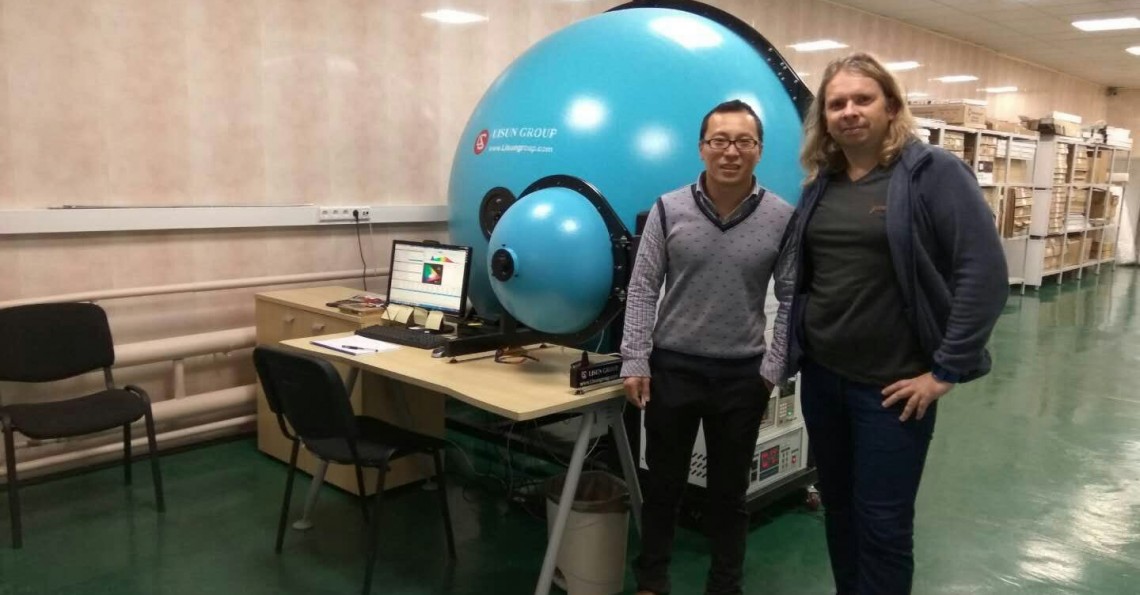 The LPCE-3 system is mainly used for testing the performance of single LED and LED luminaires. The quality of LED should be tested by measuring its photometric parameters, color parameters and electrical parameters. The LPCE-3 system fully meets the standard requirements such as CIE127-1997, IES LM-79-08 and IES LM-80-08. The integral ball is produced by one molding technology, and a cross laser device and an auxiliary lamp device used to correct the measured lamp are used to improve the test accuracy.
Lisun Instruments Limited was found by LISUN GROUP in 2003. LISUN quality system has been strictly certified by ISO9001:2015. As a CIE Membership, LISUN products are designed based on CIE, IEC and other international or national standards. All products passed CE certificate and authenticated by the third party lab.
Our main products are Goniophotometer, Surge Generator, EMC Test Systems, ESD Simulator, EMI Test Receiver, Electrical Safety Tester, Integrating Sphere, Temperature Chamber, Salt Spray Test, Environmental Test Chamber, LED Test Instruments, CFL Test Instruments, Spectroradiometer, Waterproof Test Equipment, Plug and Switch Testing, AC and DC Power Supply.
Please feel free to contact us if you need any support.
Tech Dep: [email protected], Cell/WhatsApp:+8615317907381
Sales Dep: [email protected], Cell/WhatsApp:+8618917996096
Tags:
LPCE-3